Host your own virtual career fairs throughout the year, reduce time, cost, and energy typically associated with traditional career fairs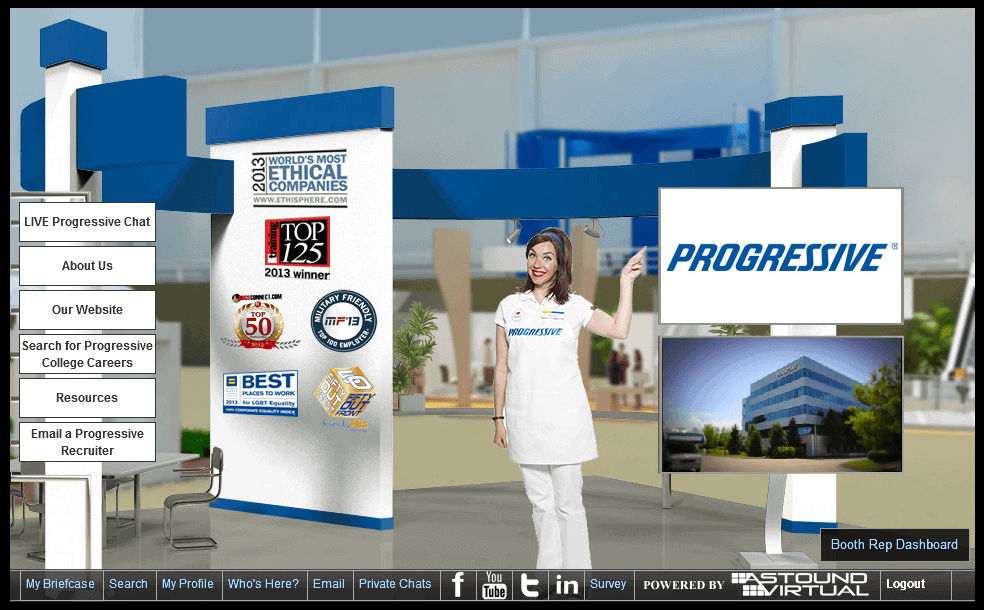 Meet with candidates prior to attending on-campus or other career fairs
Candidates can apply in real time while chatting with recruiters
Interact with candidates in real time
Share materials, videos and presentations to help candidates learn more about your company
Social networking integration allows you to connect and extend reach easily
Can be integrated with your existing job board, or you can post open positions that candidates can apply to
How does it Work?
Open year round, the environment is fast and easy to set up and maintain. Invite only who you'd like, or promote through traditional and social marketing, as you conduct career days where your team can interact live with interested candidates. Company representatives have immediate access to resumes and can reach out directly to attendees to learn more as well as conduct online interviews in order to efficiently determine the most qualified applicants for an in-person interview.
What are the Benefits?
Cost — breaks the cost barrier of large physical career fairs by offering a cost-effective solution that provides targeted engagement and a wider reach than a physical event
Green — think of the energy and resources being saved by meeting virtually
Efficient — imagine recruiting at a dozen universities in one day
Augment your physical career fairs by offering more opportunities for candidates and representatives to connect throughout the year
Easy access for your company and attendees from home or office: a no-barrier solution for attendance
Candidate tracking — get real-time access to reports that provide candidate profiles/resumes and communication details including chat and email exchanges
Contact Us today for a demonstration, or to learn more.